Exmel & High Torque fundraiser for Macmillan
Tuesday, 3 January 2006 | admin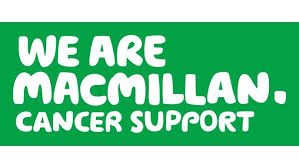 The 2018 Exmel Solutions Ltd and High Torque bake sale in aid of Macmillan Cancer Support was a huge success, bringing in £1,034 for the charity. Following the calculation of our total, High Torque Company Director Gerard Smyth made the generous offer to double the figure raised, bringing our final donation to £2,068.
The team at Exmel and High Torque would like to thank everyone who supported us by coming along to our sale, ordering cakes for delivery or by simply offering a donation.
While our bake sale for this year has concluded, it's not too late for you to make a donation. If you would like to support Macmillan Cancer Support, you can do so by clicking here.
UPDATE 16/10/2018
In the week following our bake sale, we received several additional donations, bringing our absolute, final total to £2,118.35!