Exmel receives new PACE ADS200 AccuDrive™ Solder Stations
Monday, 20 July 2020 | admin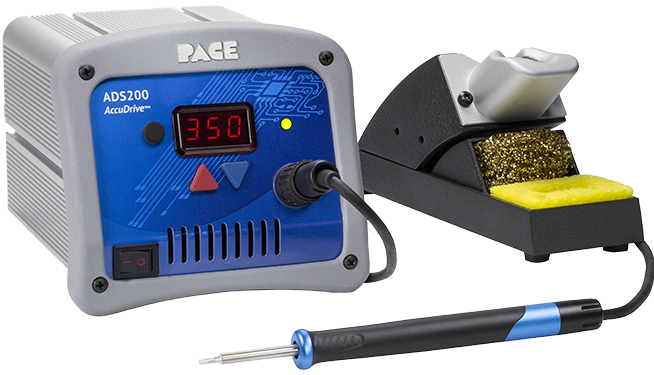 At Exmel Solutions, we have just received our demonstration PACE ADS200 AccuDrive™ temperature control technology Solder Stations. These stations deliver unsurpassed thermal performance and highly accurate temperatures, without the need to change tip cartridges or calibrate.
The products' advanced electronics provide instantaneous load sensing and on-demand power to quickly reflow solder joints at the lowest, safest temperature required, regardless of the mass of the application. Intended for extreme, multi-shift production use, the ADS200 features a rugged, all-metal design, including housing, soldering iron and tool stand. The system is intuitive and easy to operate – just power it on, set the temperature with arrow keys and start soldering. No training required.
The ADS200 is supplied with ground-breaking new TD-200 Tip-Heater Cartridge Soldering Iron, with its sleek and ergonomic aluminium handle designed to stay cool and comfortable during continuous production soldering. Contact Exmel Solutions to arrange a demonstration.